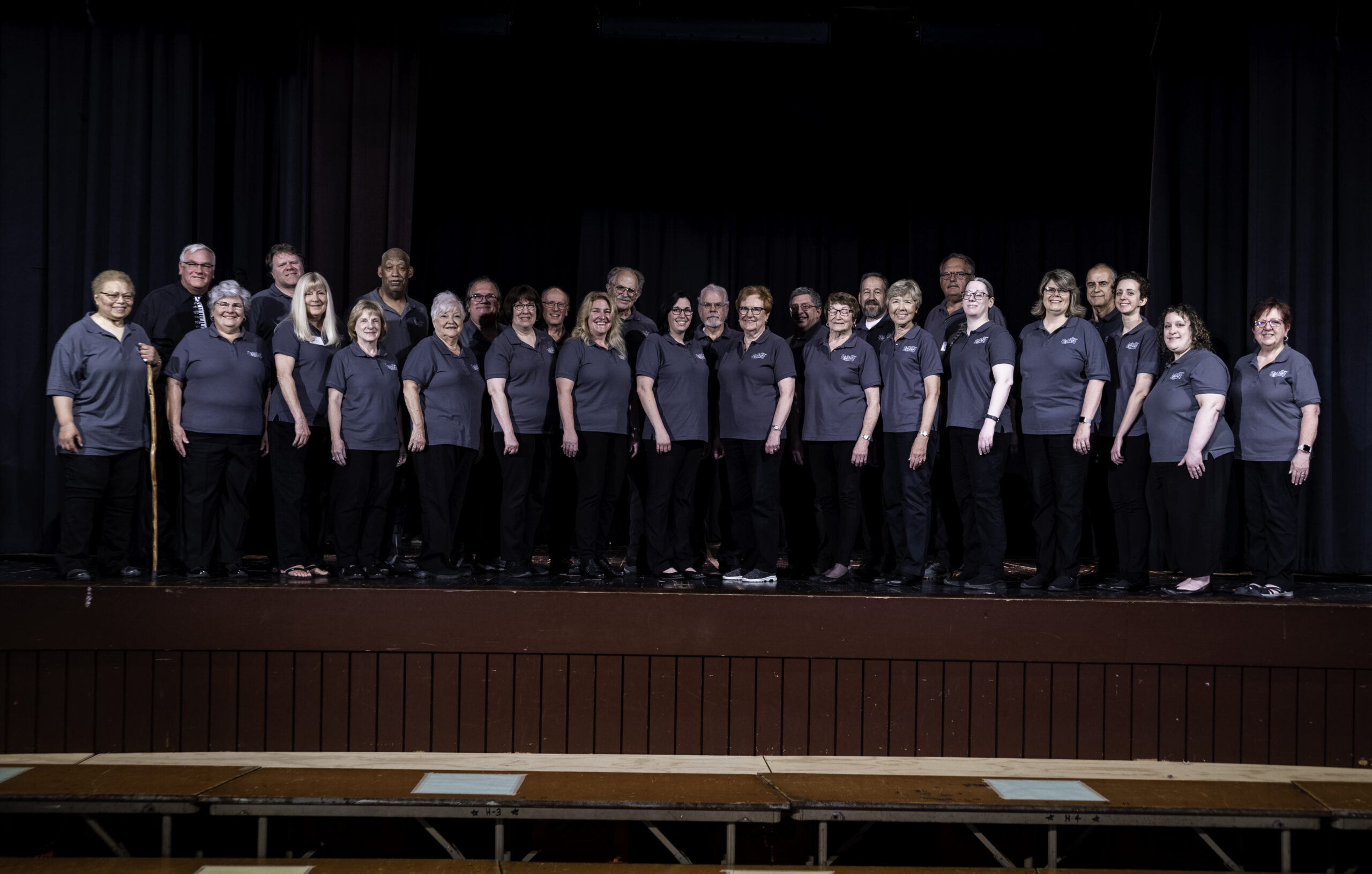 The Mon Yough Chorale is a non-sectarian group of singers. We perform for many organizations and municipalities in and around Western Pennsylvania. Anyone wishing to sing is welcome and invited to come to a rehearsal to preview the group prior to committing to the group. No auditions are necessary. Our repertoire consists of many types of music: Patriotic, Broadway Show Tunes, Gospel, Sacred, Baroque, Renaissance, Jazz, Light Tunes, and Holiday, among many others. Give us a try and see for yourself!
In addition to singing locally, we also compete in a yearly competition called Saengerfest held in June each year coordinated by the United Singers Federation of Pennsylvania. Member chorus' are currently from: Altoona, Williamsport, Reading, Lebanon and Mon Yough. Each chorus hosts the competition on a rotating basis.
Our rehearsals are held each Sunday at Sampson's Mills Presbyterian Church at 1665 Lincoln Way White Oak, PA 15131.
If you, or someone you know, may be interested in joining, please email us at monyoughchorale@gmail.com. Your can also go the the Membership Information page and complete the request form.
Our Music Staff
Director: Ben Filippone
Accompanist: Ellen Gross
President: Donna Dineen
Co-Vice President: Maria McBride
Co-Vice President: Lisa Boynton
Secretary: Nancy Quinn
Treasurer: Michele Rudolph
Consultant to the Board: Ken Obusek
Board of Directors
Membership Chair: June Kudas
Librarian: Lisa Addington
Wardrobe: Barb Badstibner
Publicity: Jo VanMeter
Soprano Section Leader: Nancy Price
Alto: Section Leader: Jane Kostic
Tenor Section Leader: Dave Badstibner
Bass Section Leader: David Hykes